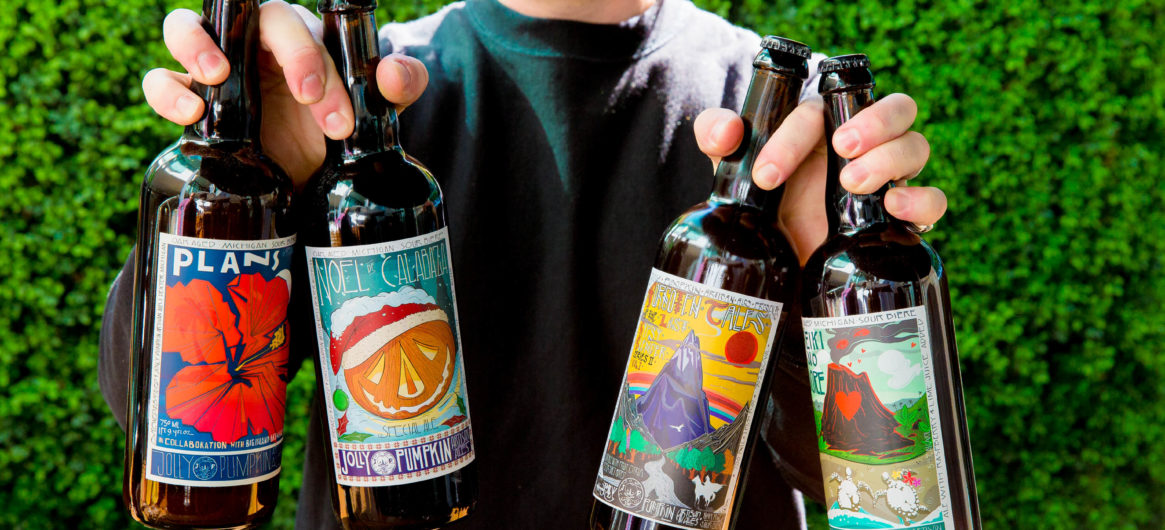 Now open
STEP INTO THE CELLAR
Deep underneath our beer garden, in the very bowels of Fed Square, sits our cellar door. If you don't know how to get there, you won't find it. And if you do make it, you will definitely, for sure, get lost on your way back.
Never before seen to the outside world, our cellar collection is the work of many minds, many years and much spending of dollars (which our bosses really didn't like). The result is an epic collection of some of the rarest and hard to get beers that until now, have been kept under lock and key.
For the first time, you can step inside, peruse the brews and procure to your heart's content – all from the comfort of your couch.
Pick-up in venue is available in venue every day.
WHAT'S IN THE CELLAR?
GROWLERS
Got a bottle? Bring it in & fill it up! A range of tap brews available in 500ml, 1L & 2L sizes.
WHERE WORLD'S COLLIDE
Where beer meets wine and libation collides. An intriguing & enjoyable drinking experience of skin contact, Lees & VinAle beers.
GOLDEN BROWN TEXTURE LIKE THE SUN
All that is golden, red & brown – you'll find that Flanders & Bruin, Stock Ale & Barleywine fix here.
WHERE'S THE BEEF?
The Darkside – For all your Brown, Doppelbock, Baltic & Porter, Stout & Imperials feels.
FROM FARM TO FACE
All the glory that is farmhouse & Belgium inspired Ales, Saisons, Wits, BSDA, Triples & Farmhouse.
A LITTLE TART, JUST LIKE YOU?
Gose, Berlinerweisse & all your favorite kettle/mash sours.
THERE'S A BUG IN YOUR BEER
For those who like bugs in their beer, welcome to the wilde and wonderful world of Spontaneuos & cofermentation, Fruited, Gueuze & Wild Ales